Traffic
Diversifying Your Income – 5 Internet Marketing Strategies that are Independent of Google Traffic
---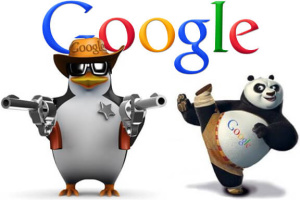 If Google's algorithm changes over the last few years have told us anything, it's that Google's favor is fickle and you can lose your entire business model at any time, over night. It makes sense then, to not put all your eggs in one basket. There are many ways of making money online that do not rely on Google. Following are five ways you can make money online that do not rely on Google traffic — while they can still yield traffic from Google.
Google wants you to build websites for users, not for manipulating the search engine results. It is always a good idea, when starting a new site, to ignore Google completely. Perhaps they will send you traffic, but perhaps not. It is good to write off Google as the sole source of income for a project, because that very well could be the case. By building a robust business, using sound practices that incorporate a wide range of monetization sources and traffic sources using internet marketing, you can improve your chances of having a stable income portfolio.
#1 – Social Marketing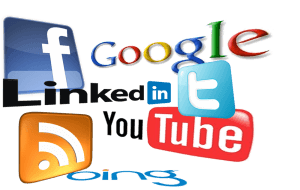 It can be a great idea to build a website, where you keep receiving traffic from social media in mind. By participating on sites such as Facebook, Twitter, LinkedIn, Google+, Pinterest and InstaGram, you can promote visits to your site. Initially, this is tough — but so is building a site to get traffic from Google from scratch. I would wager to say you can get traffic from social media faster than you can get it from Google. Google has a sandbox period where they don't trust a new website. Afterwards, you need to build links, balance your on-page SEO and jump through many other ranking factor hoops.
Social media can be easier, because you're directly connecting to people. By joining groups and following others, you get them to notice you. By producing excellent content, they get a reason to visit your site again and again. Because you made relationships with these users on a personal level, they are of a higher value to your site than if they simply came from a search engine to find information, then left — never to visit again.
#2 – Building an Email List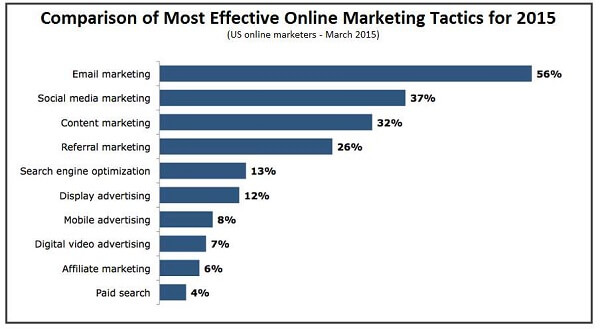 There are many ways of getting traffic to your site. You might be organically ranking, for now. You may not always rank, depending on where Google's algorithm goes, but for now you may be receiving traffic. The first point above was to use social media to receive traffic. You may buy ads from Google, Bing, Facebook or other sources that produce traffic. This traffic can result in people signing up for your emails. Emails are an incredible way to build a long term business strategy that is independent of Google.
Email converts way better than social media. On social media, people see your messages sometimes, but not always. Social media messages are not as vital, as they can be thousands per day, per user, and their ability to soak up all of these messages is limited. On the other hand, people usually receive less emails every day (100 or so for an avid email user). Email is typically required for work purposes. As such, people have to read it. Not reading email isn't an option for the majority of email users. As such, your interaction for messages sent via email will be far above those sent via social media.
#3 – Buying Traffic Through Google Search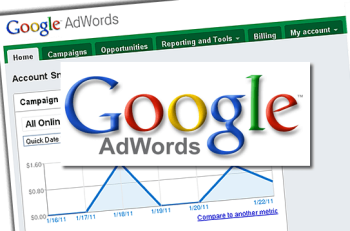 Advertising is what Google is changing it's search towards. As years pass, advertisements on Google's pages creeps higher and higher, especially on commercial focused "buying keywords". The goal of Google, and of Social Networks is to make money through advertising. This trend is only going to increase as time goes on. It's a good idea to figure out how to get traffic on the buying-side of advertising.
It's certainly possible to lose money when first entering the ad buying market. Research this well before you begin. While it is a fantastic idea to buy ads to your pages that are monetized through the selling of a product or service, also keep in mind that you can use the traffic to build your social accounts, as well as your email marketing list.
If you get really good at ad buying, you may find that you can break free from depending on organic traffic forever. There is far more stability in buying ads. Ad purchasing isn't going to change overnight, like Google sending thousands of free vistors of your site can abruptly end. It is a solid business model that hundreds of thousands of internet marketers pursue. Take some of your organic traffic profits and consider investing in purchased traffic profits.
#4 – Offer an Affiliate Program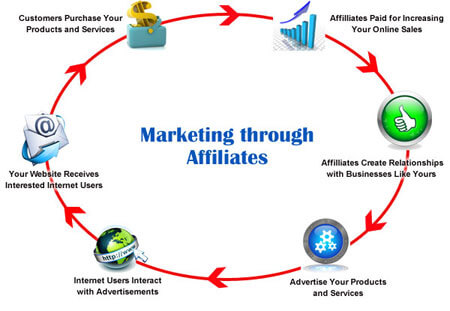 Assuming that the service you're promoting is an exclusive product or service, consider offering an affiliate program. By signing up to a service such as JVZoo, Clickbank or even using your own custom solution using affiliate software, you can greatly increase your sales by outsourcing your site promotion.
If you have an excellent product or service, but aren't getting the organic traffic for them you were hoping for, by letting others market your service, you get the best of organic traffic marketers, and the best ad buying marketers, and the best social media marketers, and the best email marketers working for you. By offering an affiliate program, you can tap into someone's 100k related email list, or related social media accounts, or website that is already ranking, already has traffic and ready to promote your product. This can total up to be far more than you could ever hope to achieve on your own, using any method starting from scratch.
#5 – Develop a Free Ebook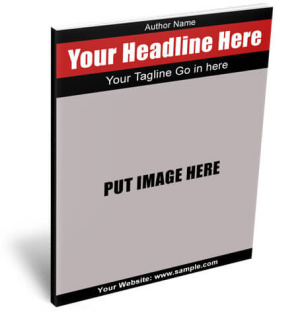 Free ebooks are a great way to promote your product or service. They're easy to give away, and if they're well written, informative and of great value — they can drive traffic to, and convince people to buy, your product or service. The kicker is that, by offering a free email, you can more easily develop your email list (by offering it free in exchange for an email).
You can also use a free ebook for promotion on relevant forums. Again, your ebook should offer a great value. Shoving a bunch of products into an ebook and promoting it as an ad, instead of an opportunity to learn something new, will not work very well. Many of these points tie together — a free ebook can gather someone's email address. Inside the ebook, you can promote your social media accounts. You can offer an ebook on your social media account, which requires an email to send it to.
By Not Focusing on Google Traffic, You Get Google Traffic
It's ironic that all of the above activities will dramatically increase your traffic from Google. By not focusing on getting traffic from Google, you're doing everything you need to really get great traffic from Google!
Consider the social marketing. People learn about and like your site — and are then inclined ot link to your site. Those links will make you climb in the SERPs. Furthermore, highly authoritative social media accounts, if they link to your content — that link count towards your backlinks as well. By developing your social marketing, you're increasing reasons for Google to send traffic your way.
Building an email list works much the same way. If you have a list of tens of thousands of relevant emails, that are of people who signed up to your email service, who want to receive your emails, chances are many of them will own social media accounts and will tweet or share your emailed article. Chances are some of them own blogs, and if they find your emails interesting, they will comment on them and link to your site.
You can argue whether or not buying traffic from Google results in better SERP positions. Regardless, the traffic you receive from purchased traffic can convert into a social media followers, or email subscribers. People won't link to your site if they don't know about it. Buying traffic lets people know about your site.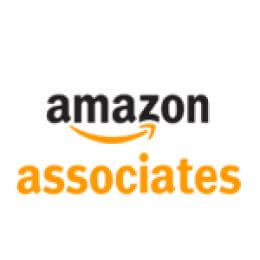 Affiliate marketing, if done right, will build a ton of legitimate links to your site. I highly recommend that, if you're going to affiliate route, make sure you do it in a way that offers link value. People will be linking to your product or service, and that incoming link will have an affiliate key associated with it. Make sure the page that receives the affiliate link has a canonical tag at the top, telling Google that all the different linked-to pages are the same page. This is how Amazon rules the SERPs. All the millions of links they receive, as affiliate links, works towards their own rankings. Not only are they making money from affiliates by getting more sales, they're also making money because the affiliate links boosts Amazon higher in Google's rankings.
Finally, the free ebook idea can be shared on document sites, and those count as a link to your site. People who link to that ebook are building your first-tier. This is especially easy to do on forums, by placing a footer link to your free ebook.
Google can be fickle. Every day, people wake up finding their income stream took a nose dive based on some unfavorable Google algorithm. Having all your money tied up in organic traffic isn't a wise thing to do in 2015. However, by focusing on getting traffic outside of Google, you end up doing everything Google loves — and will likely result in more traffic from Google.