Technology
Small Businesses Should Be Utilizing Big Data
---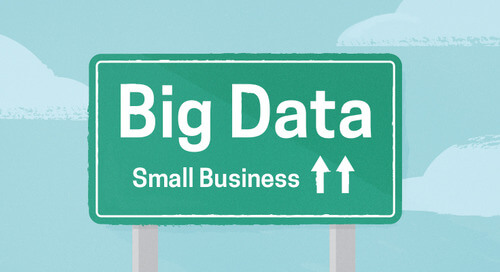 While it may seem like big businesses are the only ones making data driven decisions while using big data, this is no longer true today. Smaller businesses are able to enjoy the benefits as well, as analyzing all of the information online and offline can help to grow your business to a new level.
Big data is basically large datasets that can be analyzed to help reveal trends, patterns, and associations, especially when it comes to the connection with human interactions and behavior. Big data has come to the forefront with growth online, through smartphones, social media, wireless networks and various other technology. Organizations discussing the use of big data will usually have a number of resources for hiring data scientists and research forms to take care of the work. If you know where to look, your small business can step up and start utilizing big data as well.
Using Big Data Can Cut Costs
Some recent articles have shown that businesses, such as realtors, can cut costs by around 15%. Companies compare the maintenance charges for contractors up against the average of their other vendors. Throughout the process, companies identify and eliminate the errors from invoice processing and automated service schedules.
Boost Efficiency
By using tools for digital technology, you can boost the efficiency of your business. This includes the use of tools like Google Earth, Google Maps, social media and more to do a number of tasks at your desk without accruing travel expenses. The tools are able to save you a good bit of time as well.
Improve Your Pricing
Using business intelligence tools for evaluating your finances can help to give you a much clearer picture of exactly where your business stands.
Compete Better With Big Business
When you have the same tools that big businesses do, it will help you to be on a level playing field. Your small business will be more sophisticated as you take advantage of the tools that are available to you. If you're looking at what the big firms are offering people in the area, check out the details of these nPower jobs.
Focus On Local Preferences
Small businesses always have to focus on their local environment that they are catering to. Big data helps you to hone in further on all of the preferences of your clients even more. Once your business has a better understanding to how your customer thinks and that they dislike, you can add in that personal touch to have an even better advantage over the competition.
Boost Your Loyalty And Sales
Digital footprints are left behind that show a great deal of insight as to shopping preferences, what we believe and so forth. Such data will give businesses the ability to tailor products and services to what the customers want. Digital footprints are left behind when customers browse online and post on social media platforms.
Big Data Helps You Find The Right Employees
Any recruiting company can scan the resumes of candidates and their LinkedIn profiles to find keywords that match job descriptions. This hiring process is not going to be based any longer on what the candidate seems to be on paper and how they may be perceived in person.