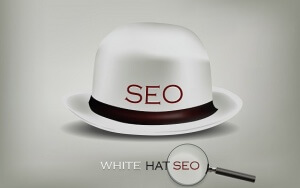 Outreaching to webmasters in your niche to gain links to your content is one of the most solid and legitimate methods of whitehat link building. Many people shy away from it, because it involves interpersonal communication skills and, to me anyway, didn't feel intuitive. Why should someone link to me? Quite frankly, being greedy, in my earlier SEO days I didn't feel like linking out to anyone and didn't think anyone would want to link to my sites (this was before 2012, before Penguin and Panda and all the other various algorithm changes that made easier link building methods harmful).
Effective Whitehat Link Building Strategy
Today, outreach is highly effective when it comes to whitehat link building. I've outlined what it takes to create a private blog network. While it is a more guaranteed method of gaining links to your site, it is also very intensive work. By the time you're done arranging hosting on multiple IP addresses, creating various websites, producing content for them, giving the site a theme, building links to that site and all the other tasks involved in building a PBN – outreach to get links becomes much more enticing.
Following are some methods you can use to consistently get backlinks from high quality sites through networking with other webmasters and using this type of outreach to have them agree linking to your money site.
Step 1 – Make Contact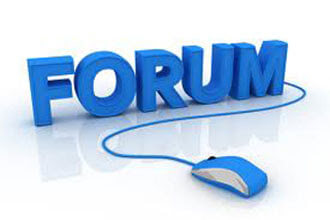 Where do webmasters in your niche hang out? There are a number of places you can look. Here are some ideas.
Webmaster Forums For Your Niche
General Webmaster Forums
Blogs in Your Niche
Registrant Contact Info From Sites You Want Links From
Are there webmaster forums for your particular niche? That would depend on how large your niche is – but this can be the ultimate way to contact many webmasters in your particular niche.
If you cannot find a webmaster forum for your specific niche, try networking through general webmaster forums. There are a number of whitehat, greyhat and blackhat SEO websites which allow you to network with others in your same niche.
If your niche is too specific and you're finding it difficult to find webmasters through the above methods, or if you want to add even more, consider networking with those who own blogs in your niche. Most websites have a method to contact the owner on an about page, through social networking or discovering an email address through the whois email address of the owner, found in the domain's registrant records.
Step 2 – Bake Some Cookies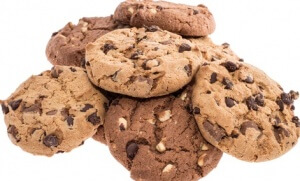 You have found several potential webmasters from whom you would like to receive links. The next problem is finding a reason for them to link to you. Why would someone link to your site? Perhaps because it is a high quality site? Hopefully that is the case! However, often times (and this is especially the case with money sites that are pushing products), you're going to need a little more honey to sweeten the pot.
Reciprocal Links
What do you have that they might want? They usually want to promote their site as much as you want to promote yours. Links, therefore, are often a good start – however, reciprocal links aren't as valuable as one-way links.
A Quality & Niche Directory
One idea would be to create a quality directory of websites in your niche. Directories, in general, are a horrible idea – especially the ones that are mostly there to sell their PR to anyone who bids to add their site. However, a curated directory that is niche specific is generally considered a gold-mine. Building one of these works for all potential webmasters in your entire niche. Linking to them from a high quality directory site, or offering to add them in exchange for a link, is one viable whitehat link building method you could take.
Guest Blog Posting
Another idea is guest blog posting. Most of the time, when we think of guest blog posting today, all we think about are the various link scheme sites that offer near automated linking opportunities with low quality sites that publish everything submitted to them. That isn't what I'm talking about here. Instead, I'm referring to finding blogs that do not appear to otherwise offer guest blog opportunities, and offering to write high quality articles for them, with the ability to add a link.
An Article
Another slant on guest blog posting is to take an article on their site which is already created, but hasn't been "made great". In other words, its not as good as it could be. Perhaps the article is short. Perhaps you can help make that article the best it could possibly be. By coming up with better, custom graphics for their article, crunching statistics to back up their viewpoint, and adding to or elaborating on their current points, you can help their page rank better.
This often can work well if that page has already received backlinks. That page is already aged. That page may have already received many social media shares and retweets. It has already accumulated legitimacy, it may already be ranking well in Google. Your pitch is your additional content will take them from rank #15 to the top 10. Often, you can secure a link by helping them improve their content.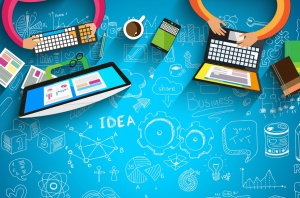 A High Quality Graphics
Another idea is to create high quality graphics for their pages. Who wouldn't want their pages to look better? If you're good at Photoshop, it is worth a try.
Ranking Advice
These are but a few options. Building a friendship always works well too. If you're reading this article, it probably means you're not a novice at SEO. It's likely you could offer a little ranking advice. Personally, I'm an expert at on-page SEO. Often, I can see a page that isn't ranking well, and I know why it isn't ranking well, and I can explain what someone needs to do to get it ranking again. Then I add a little caveat – if you begin ranking with my suggested changes, please consider dropping me a link! It works quite well.
While dubious, you can always offer to buy a link. This is not illegal. Google may consider it to be manipulating and potentially harm your rankings if they ever find out. A great way to limit your risk is to have these purchased links be filtered through your tier-1 blogs on your private blog network. You can find high quality pages that already link to you, purchase the links to those pages. That way, you're not directly buying links to your money site.