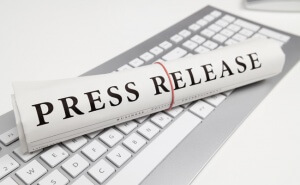 A friend asked my opinion on press releases for SEO purposes, and I thought I'd jot down my response to him for the benefit of all to read. First, let's talk about the direct backlinks you can receive by sending out a press release. They're worthless. Press releases can be valuable for SEO purposes, but you're not going to rank well because you put out a press release, and that equates into dozens or hundreds of links to your site (because you sent the press release to dozens or hundreds of press release websites, which all feature a backlink). I never recommend racking up hundreds of low quality links to your money site, and that's what press release links are considered — if you do it wrong.
In 2016 and beyond, press releases are strictly a whitehat link building tool. It can be an extremely powerful one. The only problem is that you have to have something extremely newsworthy for it to be effective. That is at the heart of whitehat SEO – having something worth linking to.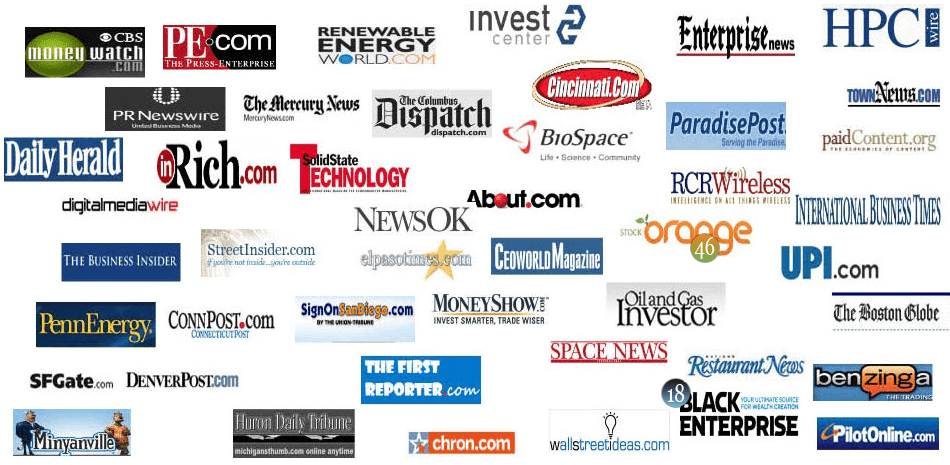 You won't be submitting to hundreds of low quality press release sites. Instead, you'll only select the top, high quality handful. Quite frankly, you're not getting links to your affiliate product sales site through the use of press releases. However, if you think outside the box – you can come up with some pretty sneaky and tricky ways of getting high quality links, from newspapers, through press releases.
One of the things I do is scrape big data off the internet. I have some hedge fund clients who hire me to grab information from various sources like car sales sites, real estate sites and job employment sites. Their goal is to monitor the growth of various companies they're interested in investing with. As a result of this various scraping, I have access to raw employment and sales data which is quite newsworthy.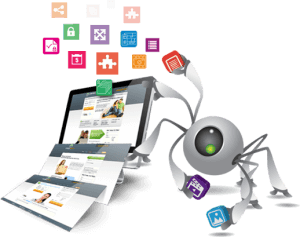 Is the economy shrinking or growing? If you have the answer to that question, it is extremely newsworthy. I've put together press releases that crunch numbers on the health of the economy, and I can tell you that it gets picked up very well and I've received links from many large online newspapers. That is an example of the type of topic that does well with press releases.
I can tell you something I've been guilty of. Knowing this type of data gets picked up, and receives many high quality links – I've built private blog network sites which were constructed for no other purpose than to release juicy data crunching, knowing it will get picked up and I will receive many high quality links. While the homepage of these sites are often focused strictly on the data being presented, sub pages are focused on the particular niches I want to rank for. These major online newspapers would never link directly to my affiliate product sales site, they have no problem linking to these sites created solely to launch successful press releases.

You have to think outside the box. I realize that data crunching isn't everyone's cup of tea. Check out PR Web to analyze the various types of press releases being made. Pretend you're a news reporter in charge of writing juicy stories, and you're browsing PR Web to see whichever recent press releases look important. Use the search feature to narrow the press releases down to your niche category.
Your website needs to have something that is newsworthy like the press releases you see on PR Web, or – you need to be able to start a new private blog network site an fake it until you make it with something newsworthy.
Let me give you an example. Please forgive the politics involved. I don't care whether you're democrat or republican or who you support for president – this is simply an exercise in generating awesome links, ok? I'll show you an example of how to create an awesome private blog network, or even how to create a new money site from scratch.
In the search at PR Web, I searched for "Trump". On April 13, a listing for "nominatemarco.com" popped up. The description: New Movement of Over 3,000 Supporters Seeks RNC Nomination of Marco Rubio for President at Brokered Convention.

That is a PR release that has bite. It's newsworthy. I searched for "nominatemarco.com" online and within a few hours of its release, I saw this story at wdrb.com: "Marco Rubio Support Group Launches NominateMarco.com on Anniversary of Commencement of Rubios Campaign". Now, WDRB is a newspaper in Louisville, Kentucky. That is an extremely high quality link that was received. How many more will this story receive? What if it went viral and was featured everywhere, receiving hundreds of the highest quality newspaper links?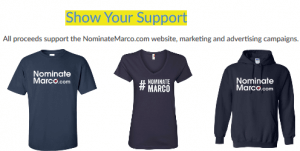 Here's the thing. Take a look at nominatemarco.com. They're collecting your email address. They're selling Nominate Marco shirts. This is where you laugh, out loud. That political list of Marco supporters is worth money. They're selling shirts, making money. They couldn't care less if Marco is nominated, or maybe they do – but the gist of their site is to make big bucks.
Think about it. How hard would it be to create that site? It has 5 pages. What if you owned that site. What if it gathered 100 high quality newspaper links before it became redundant. What if it received 20k Facebook shares. What if, 3 months from now, it had an internal article written, focused on a profitable buying keyword – which links to your money site? Or what if you made nominatemarco.com the money site, featuring an internal 20 pages with various products for sale?
I can tell you for a fact that this is a very viable tactic that works. I hope this opens your eyes and shows you the true power behind press releases for SEO purposes.