On the previous page, I discussed why it is important to make certain you're only submitting articles to the best guest blog posting sites you can find, ones that aren't completely obvious, and trying to keep it relevant. Why not just go for high stat sites, or try to go for a much larger volume of sites by getting links from everywhere (not focusing on relevancy)? And why shouldn't you use a convenient service that notifies you of many guest blog posting opportunities?
Today we took action on a large guest blog network. A reminder about the spam risks of guest blogging: http://t.co/rc9O82fjfn

— Matt Cutts (@mattcutts) March 19, 2014
The reasons are many. Google recently went to war against guest blog posting. The largest site in the industry, MyBlogGuest, was directly penalized by Google, as well as many sites who used its service. This started a chain reaction of webmasters who wanted to fix their rankings. As such, they submitted "I have sinned, please forgive me" disavow link reports to Google, outlining every single website they used for guest blog posts.Google used this list to identify every guest blog post website in existence as a spam site. You don't want links from any of those sites.
[Official] Even though #myblogguest has been against paying for links (unlike other platforms), @mattcutts team decided to penalize us… — Ann Smarty (@seosmarty) March 19, 2014
What you want is to guest blog post with leaders in your niche. You want your awesome article to appear on websites that don't appear to accept guest blog posts. This isn't easy, and involves outreach. You can outsource this outreach, contacting other blogs in your niche and making relationships with their owners on a personal level. Offer them something of value, such as high quality blog posts, or reciprocal posts from your own blog (reciprocal links have a bad name, but there is nothing wrong with this tactic). Be cautious if the owner requests money, and make certain that they aren't out to sell links to people, which can also come back to haunt you.
Avoid Public Blog Networks
"Public Blog Networks" requires defining. People loosely throw around the term "Private Blog Network", when those are really public blog networks. How can you tell the difference? A private blog network are blogs that you create, to promote your own money site, and that nobody else knows about. As soon as you tell your friend about your cool private blog network, and mention one of the domains, it is no longer a private blog network, because it is no longer private. Someone knows about it, so now it is public.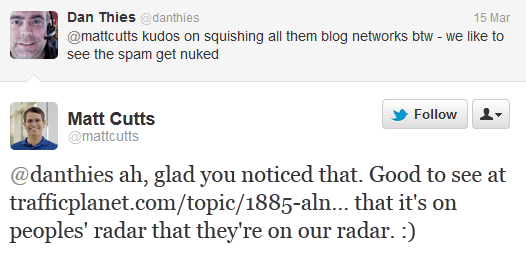 Likewise, you see link packages for sale on blackhat forums, all marketed as "private blog networks", yet they are completely public, as many people are receiving links from them. As I described above, people get penalties from Google, and then they submit their backlinks to Google via a disavow link report, in order to remove penalties from their site. If just one person who got a link from that link package files a disavow report, then Google knows that is a paid-link SERP manipulating blog network, and having links from it will destroy your rankings.
Google has other methods to discover these networks. Typically, how they would work, is that someone buys a link package, then 50 blogs suddenly link to them. Then the next guy buys a link package, then suddenly the exact same 50 blogs suddenly link to the next guy. The end result, is these 50 blogs all sequentially post to the exact same websites, in order, as though they are duplicate mirrors of each other, with badly spun articles used for the content. Google can find these easily. They have patents for finding webspam based on the outgoing links being similar, and they also have a diversity filter that allows them to find these articles that are badly spun virtual duplicates of each other. Lastly, these blog networks will typically never have relevancy as a priority. The first post may be acne treatments, the second could be on the best blenders — the value they would pass, even if they weren't discovered as being from a public blog network, is little if any. There is no author rank associated with these sites. They provide lots of bad signals.

One final caution, when it comes to public blog networks, are several instances I'm aware of where jealous link sellers buy links from their competition, in order to map out their networks and send it to Google as a spam report. Their goal is to destroy their competition, but the end result was many of my friend's and acquaintance's websites, who used those services, found they completely lost all their rankings. I've confirmed this has happened at least twice. These were high profile hits that Google announced during their war against public blog networks. You want to avoid having links to these types of websites to your money site.
Also keep in mind that SEO is a billion dollar industry, and there's a ton of money involved in selling links from these public blog networks. This is nearly the entire financial model of many SEO forums, and blogs. Whenever you see someone recommending these types of links, take it with a grain of salt, because they're looking to profit from their recommendations.
Avoid Software Generated Links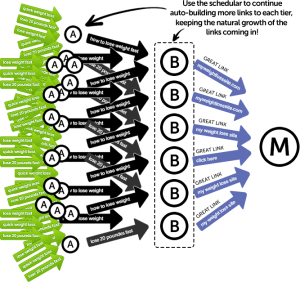 This should almost go without mentioning, but I'm certain there's a few folks with their heads stuck back in 2012 that still expect to get ranked, long term, from spam software. Links from tools such as GSA SER, or Xrumer, or any other type of software that spams comments for links, or generates content on wikis or web2.0s that are badly spun content, will only penalize you in the long run. They will all eventually get qualified as spam by Google, and then the benefits these links provided will be taken away, and most often you will receive penalties.
Many believe that, this being the case, you simply move that spam to your blogs that promote your site, or to the blogs that promote those blogs. I believe that, long term, this will only hurt your site. It sends negative signals throughout your blog network, identifying them as spam. It is better to create social signals for the blogs that point to your site.
Generate Social Profiles For Your Blogs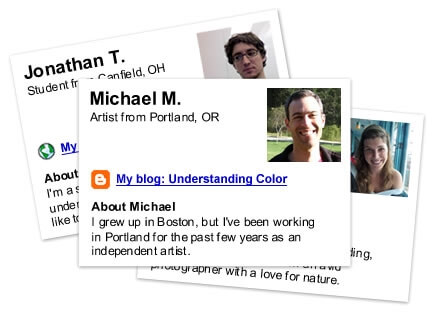 Outsourcing the creation of social profiles for each of the blogs pointing to your site is a fantastic idea. This helps build their author rank, and adds a quality signal that would make Google consider the content as more authoritative. Create a Facebook, Twitter, Google+, LinkedIn, Instagram or Pinterest social account for every blog. Whenever a post is created, have those social accounts updated with links to the new article. This is a very effective method of outsourcing, and money well spent.
The Best Backlink Outsourcing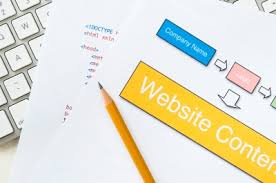 The best type of outsourcing you can do will be having articles created. Finding some good writers, whom you can work directly with and instruct them about the type of content they should be creating, is the most important outsourcing you can do. We're looking for long term results. Decent content stands the test of time. By creating higher quality blogs that do not trip Google's diversity filter, you will create a worthwhile asset.
Assemble these outsourced articles into excellent blogs, that slowly improve over time, and fresh content is continually added. Build them on free web2.0 platforms, or consider building a private blog network of domains you host. There are many pitfalls when it comes to hosting your own private blog network, and I will be writing articles regarding this soon.
Once you've created these free blogs, get them each their own set of social profiles, so that they can begin building authority with author rank. Author rank is a method that Google uses to ascertain the identity of authors and the relevancy of their content.
These are amongst the most effective types of outsourcing you can do that do not require thinking outside the box. Often, the best rewards can come when you're creating awesome content, producing viral content, doing other whitehat linking practices such as "expert roundup" type articles that gather many links. This is not an exhaustive list of link building methods, just a collection of the most effective types that you could outsource.