There's not many types of self-generated links that are still highly effective. When it comes to pure white-hat SEO, of course, Google doesn't want you generating your own links. The best types of links you can receive, according to Google, are those where someone who owns their own website, with no affiliation to you,makes a link to your website because its just so awesome. While that may be a viable strategy in some vectors, chances are people aren't going to be linking to your Amazon product affiliate site that is selling energy efficient air conditioners, no matter how wonderful your content is.

This is where Web2.0 free blogs come in. There are literally millions of legit blogs being hosted on these free services such as blogger.com, wordpress.com, tumblr.com and many, many more. In most ways, these free blogs function as separate websites, and Google treats them as such. The goal of promoting your website with free blogs is, in essence, pretending to be one of these legitimate websites, who is unaffiliated with your website, except it provides a link because your content is so awesome.
If you want this to be a long term strategy, the content on your free blogs will have to be decent. If you create a bunch of low quality web2.0s haphazardly, many will be deleted. This will cause link rot (links you used to have, but then disappeared), which is a very strong negative ranking factor. Never build a link that you think will disappear.
Let's talk about "footprints". Google can distinguish between a quality blog, and a spam blog. Your goal in effectively using free blogs to rank your website is to send Google signals that these free blogs of yours are legitimate. If you can convince Google that these blogs are independent blogs which linked to your site because your content is awesome, then the links will carry weight and help you to rank better. If Google sees them as spam blogs, it will have a negative effect on your rankings, in the long run. A footprint is a clue for Google to connect the dots and figure out that all of your free blogs are actually owned by you. Following are some examples of footprints, when it comes to free blogs.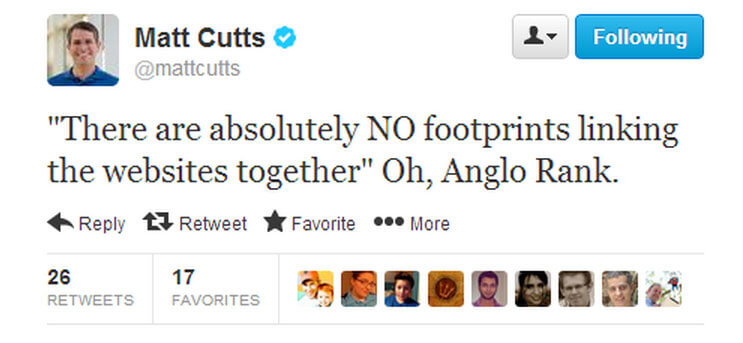 All the blogs were created on the same day.
All the blogs have a similar subdomain naming method.
All the blogs are using the exact same content (or badly spun content).
All the blogs only link to you.
All the blogs are abandoned.
All the blogs post at exact scheduled times.
All the blogs are using default templates.
All the blogs don't have complete profile information.
All the blogs are missing privacy and "about me" pages.
Google is bent on destroying every effective method of generating your own backlinks. In recent years, Google has stomped on self-generated links such as article directories and guest blogging. However, it would be difficult to imagine a scenario where Google blanket-penalizes all free blogs. Google owns Blogger.com, typing site:blogspot.com into Google returns 240 million results. WordPress has 175 million. Tumblr has 84 million. Is Google going to make all of that content worthless? There's a lot of good content there, and I cannot imagine Google would discount it all in a future animal-named algorithm update.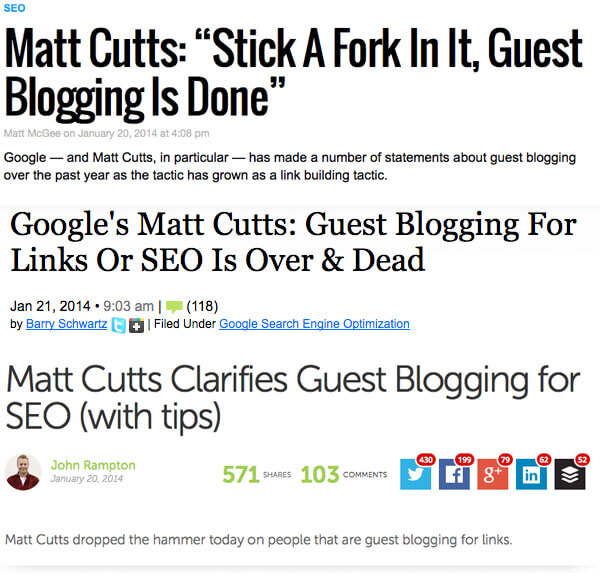 My money is betting on the fact that they will get better at discounting spammy blogs. If you're building web2.0 blogs with automated software that puts the content up and then abandon it, this already is (and will become more) ineffective. In order to continue seeing benefits from your personal blog network built of free blogs, you will have to maintain them, occasionally add new content and send Google the signals that they are quality, updated blogs which are maintained by someone other than yourself. How do we do that? Above is a list of bad "footprints", and following are methods to counter them.
Before I start doing that, let me address what should be a common feeling about it: going to that extreme is ridiculous, Google really cares if your blogs were created on the same day? Or that the profile information isn't fully filled out?. YES. Google has a team of engineers, whose only job is to weed out spam blogs. They've many tricks up their sleeve in order to make the associations necessary to discover the blogs linking to your money site were created by you.
Bad footprint: all blogs were created on the same day. We will spread-out blog creation. Not only will this hide that the blogs were all created by you, it will also give you better link velocity. In short, link velocity is how quickly or steadily your website receives links. The thought is that if you get a huge blast of links, and then nothing, in Google's eyes you're most likely buying link packages. It is better to get links steadily over time.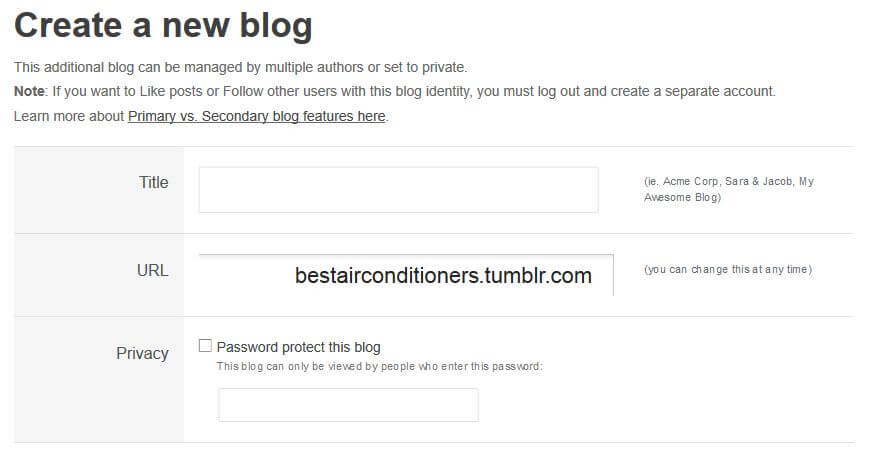 Bad footprint: All the blogs have a similar subdomain naming method. This is kind of obvious. We're not going to name every subdomain, from each of the free blogs, after "bestairconditioners". It is a better idea to name the subdomain after the fake identity of an individual who supposedly owns the blog, who isn't you. By making different names prominent, you're establishing that these are different blogs that have no connection to you, except that they like your content enough to link to you.
Bad footprint: All the blogs are using the exact same content (or badly spun content). You want to mix up the content on these web2.0s. "Spinning" is a method of using something called spintax in order to generate articles. It works something like, I really think web2.0s are worthwhile, and a random synonym appears — potentially making the article unique. This can be done well, and it can be done sloppy fast. Don't bother doing it sloppy fast. If you don't know how to create masterful spins that are readable and super-unique, instead hire your content creation out. Remember, this is an asset that will help your money site rank for years to come. It is an investment worth doing right.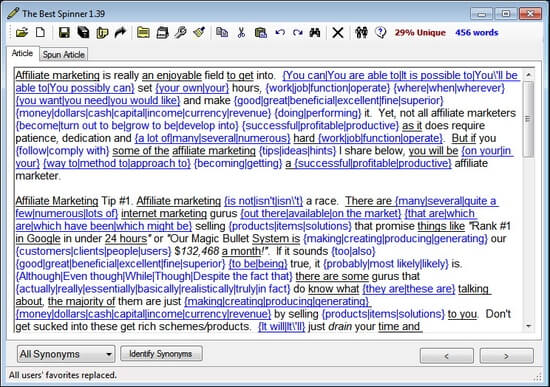 Bad footprint: All the blogs only link to you. It is so easy for Google to know that you've created a bunch of free blogs when those websites only link to you. Furthermore, it is so easy for Google to know you've created a bunch of free blogs when they only link to you and exactly another three authority sites. You cannot hide your footprint by linking to your money site, the same authority site #1, the same wikipedia page defining a term, and the same government authority page. In fact, this makes it only easier to find you. Each of your web2.0smust link out to other sites, and those "other" sites cannot be the same "other" sites.
Bad footprint: All the blogs are abandoned. Nothing screams "I made all these myself" like a blast of links from free blogs, where those blogs were all created about the same time, and they stagnate, without updating their content. This is exactly the model of popular automatic link building software like senuke xcr. One can imagine that Google is attempting to figure out how to discredit auto-generated links made by senuke. With billions of dollars at their disposal, shall we pretend that Google cannot figure out that many web2.0s were created into a link pyramid at the same time, and then were abandoned? You want to send signals that these blogs weren't created by automated software. Do this by steadily maintaining them.
Bad footprint: All the blogs post at exact scheduled times. Scheduled blog posts that happen at the same time are bad, whether they're scheduled on your money site, your web2.0 blogs or your private blog network. A post popping up every day, at the same time, is telling Google "this content is automated". Don't do that. Schedule consistently, but varried and not at the exact same hour each day. Conversely, posts that are made at various times gives Google the signal that a real human posted that content.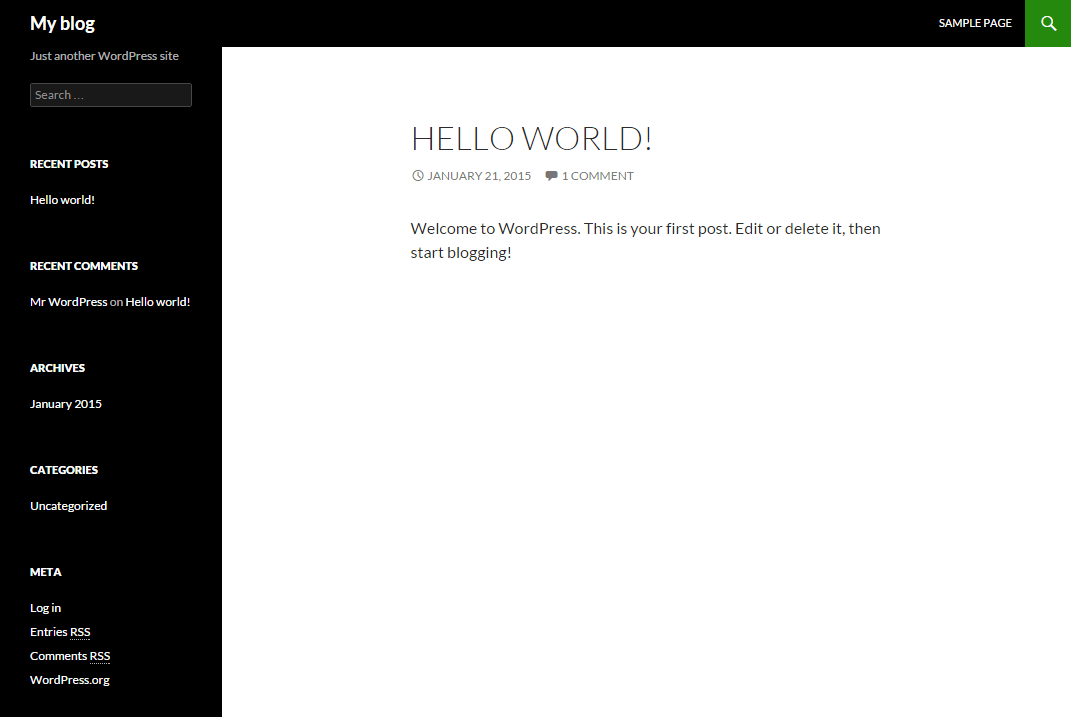 Bad footprint: All the blogs are using default templates. I've watched videos of Matt Cutts commenting on the fact that various spam blogs didn't even change their default template. Various automated posting software tools for IM will create accounts, but won't change the template. When this happens, the lack of a template being changed is simply yet another signal that the blog may have been created via automated software. By changing the template, you're sending the positive signal that the blog is cared for, and is of a different class than other spam blogs.
Bad footprint: All the blogs don't have complete profile information. Again, most automated posting software will push posts to different blogs, but they do not add profile information. It is a simple extra step to complete, and goes a long way towards sending quality signals to Google that your blog is not a "splog", or "spam blog".
Bad footprint: All the blogs are missing privacy and "about me" pages. This is something that can be an issue with your money site, or a personal blog network, or even your free web2.0 blog. Google adsense requires a privacy policy. Its not hard to see Google considering the presence of a privacy policy to be a positive ranking factor. It lends credibility to your free blog, and in turn your free blog will be able to pass that credibility back to your website with its links. Adding an "about me" page tells site visitors, and Google, more about you (even if it's fake). It creates a persona for the website, and again — this is most likely a positive ranking factor with Google.
You may be thinking, "Ok, so get to it already! How do I get started building web2.0s?" The next page discusses the highest quality blogs you can post to, and which you should avoid.