Social
How to Create a Business Account and Market on Instagram
---
Should you include Instagram in your social media marketing efforts? Here are some important statistics about Instagram that you should take into consideration.

In 2015, Instagram achieved a new high in monthly users. According to this CNBC article, Instagram has achieved over 400 million users, and has since eclipsed Twitter. 75% of Instagram users live outside the US, which places US saturation at around 100 million monthly users. If you are like most US companies or individuals looking to market yourself via Instagram, that is the main figure you're likely interested in – those 100 million located in the US.
Most think of Instagram in terms of it hosting images. How can you use this as an effective tool for marketing purposes? There are many little intricacies of how to effectively use Instagram that – if you weren't aware of them – is the difference between night and day for a return on your efforts.
This article assumes you want to get the most out of marketing on Instagram, that you haven't used it yet and you want to learn to market effectively on Instagram. I'll show you the process of getting the most out of your interactions on Instagram – to achieve the most followers and use the best methods of driving traffic and being found.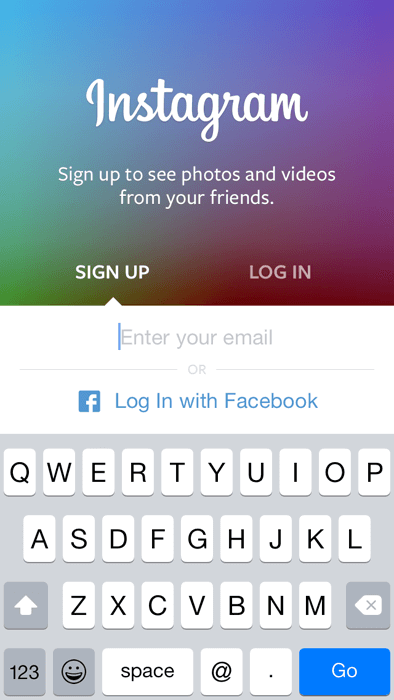 Before you begin, keep in mind that Instagram will give you the option of creating an account through Facebook. It'll give you that option as you go to sign up. This is a bad idea, as it will connect your personal Facebook account to your business Instagram account. (On the other hand, if you have a Facebook account that is tied to your business, this would be the best option in using that account as you create your Instagram account).
You should, of course, name your account after your brand or company. There isn't much of a difference between a personal account and a business account, at least not from Instagram's perspective – so as you go through the process of creating an account, make certain you chose the most professional looking template choices and options.
For your profile picture, it would be a good idea to use your company logo or other photo that is associated with your company, such as your brick and mortar storefront or (if your business is consulting or a business professional, like a lawyer or doctor, a personal photo will work as well).
You will want to completely fill out your profile. Use the information from your business for your phone and address.
The next step will have you attempt to select people to follow. This is really not necessary yet. We don't want to begin promoting your account until it's ready, and at this point you haven't even uploaded content yet. Skip adding friends and acquaintances until after your account is ready. Later on, we'll add your contacts, as well as start building your online following.
You can add your other social accounts in order to facilitate easier sharing on Facebook and Twitter. This will make it easier for you to do an activity that you will want to do anyways, promote your photos to your entire social media following (even those who are not following you on Instagram).
Make a few posts. Upload a few images – enough to make it look rounded and avoid an unfinished look. After that, if you wish – go through the steps to add friends and acquaintances to your account.
At this point, your profile is finished. Now it is time to start putting it to good use. You will want to add new followers to your accounts – but how do you do that exactly? Following are the methods you will want to use to grow your Instagram account.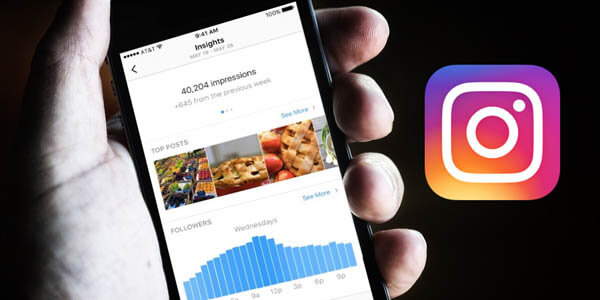 How to Grow Instagram Followers
Like photos that are relevant to your niche. As you like photos, the people who have posted those photos are likely to view your profile. You are their focus of attention. If your content is similar to their content, they are likely to "like" your photos back, or follow you. This is crucial to growing your followers on Instagram.
Prepare your portfolio of photos to be liked. Engaging with people is useless if, when they check you out, there is nothing impressive to see. Make certain the first impression people have of you is positive by putting forth an excellent portfolio of images that are relevant to your niche.
Socialize with others. There's a reason they call it "social media". By exchanging comments and communicating with others on Instagram, you gain followers.
Transfer followers from other social media platforms to Instagram. Instagram has the highest interaction rate of any social media platform. Users on Instagram are more likely to interact with you, for instance, than users on Twitter. You should take advantage of this, and ask your followers on Facebook, Twitter, LinkedIn and other social media platforms to also follow you on Instagram. You'll notice your interaction with followers increase significantly.
Follow the examples of others in your niche. Common sense dictates that, if there are popular people in your niche, that if you assemble your Instagram account much as they have, over time you will engage the same numbers of followers they have. Issues you'll want to look at are the quality of their photos, the volume of their interactions with others and the consistency of their posts over time.
Promote your Instagram account via your website. We shouldn't expect all of your new followers to come through Instagram itself. Most of the audience of this site are keen on SEO (search engine optimization). You should prominently feature your Instagram account on your site and accumulate followers through your regular web traffic.
Hashtags are important. This is actually mentioned on so many lists about how to grow your Instagram followers. Hashtags allow people to find your content easier. Be certain to use hashtags that people actually are likely to use – to get an idea of which hashtags are good, mimic other popular accounts within your niche.
Instagram is often overlooked because it's considered primarily a photo platform. Often, a popular niche is not centered around photos. Thinking outside the box, however, is a good way to be a hit on Instagram.
An example of a difficult niche for Instagram is SEO. Search engine optimization isn't necessarily photo-driven. SEO personality Matthew Woodward made it work by taking the "lifestyle that SEO provides" angle, and photographing his lifestyle provided by SEO. It is an excellent way to think outside the box when it comes to tying Instagram with your niche.