Your goal is to be number one in Google's SERPs. One of the first things you should do, when tackling a new niche, is to figure out how your competition achieved their rankings. You can see exactly what your competitor did to get where they are. If they have great content, that's something you can replicate. If they have developed a social profile, this is something to consider. However, 90% of what they did to get where they are is typically the links they got.
It's nearly impossible for your competitors to hide their links. Any backlink tracker can give you the exact list of links a site has received to get their ranking. Once you have downloaded the list, the key is to duplicate their link profile. One by one, you will examine the links they received, and build the same links for yourself. Following are various link types, and what you can do to earn the same for yourself.
Comments. Commenting for backlinks has its perils. The main problems with backlinks from comments are relevancy and link rot. We're going to put a priority on duplicating their relevant links. We also want to avoid any links that disappear — so if you're checking your competitor's links, you get to the page and their link isn't there any longer, do not try to do it yourself. Perhaps their link became moderated and removed. Link rot is a strong negative ranking factor, so be cautious of this. Otherwise, every single comment they have built, you will do the same.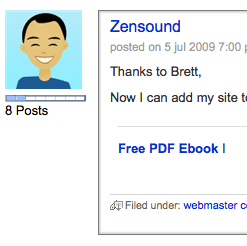 Forums. If you find a competitor's backlink on a forum, you will sign up to that forum and join the discussion. This is an excellent way to find forums that have backlinks that stick. Build links to your site from this forum. Here's another tip, when it comes to forums — if the forum is relevant, slip in some links to your Tier-1 links, such as web2.0 properties.
Web2.0 Free Blogs. These will be the easiest to build, as anyone can sign up for these free blogs. I would highly recommend that you check out the stats of their free blogs with a link checker. Using something like Open Site Explorer and checking the blog's Page Authority, or if you're using Majestic, it's trust flow and citation flow, is critical. Typically, when someone is using a blog for links, they get that blog even more links. You may find they purchased some Fiverr gigs to build them up with low quality link spam. If that's the case, and you're trying to duplicate their efforts to achieve their rankings, you may need to do the same.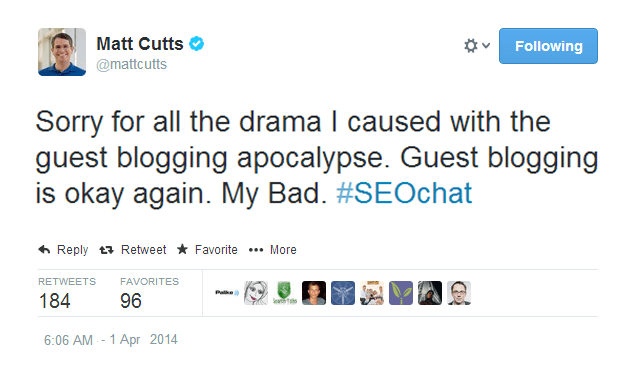 Guest Blog Posts. The reports of guest blog posting's demise were greatly exaggerated. This is still an extremely strong method of gaining backlinks to your site. While Google can figure out if you're engaging in guest blog posting if you use the various link farm sites to coordinate low quality blog posts, if the posts are relevant, and the site is quality, these types of links will work wonders for your rankings.
As you search your competitor's backlinks, you may find relevant sites in your niche, that have an article pointing to your competitor's site, with one or two links in content. This most likely is a guest blog post. It might not be obvious (like having the name of a different author on the page). You will want to see who operates the site, and what it will take to get your article also featured there. Take heed, because your competitor may actually own that site, which would make it part of their private blog network. If you make contact, but they will not allow you to post there, it could be a private blog network site.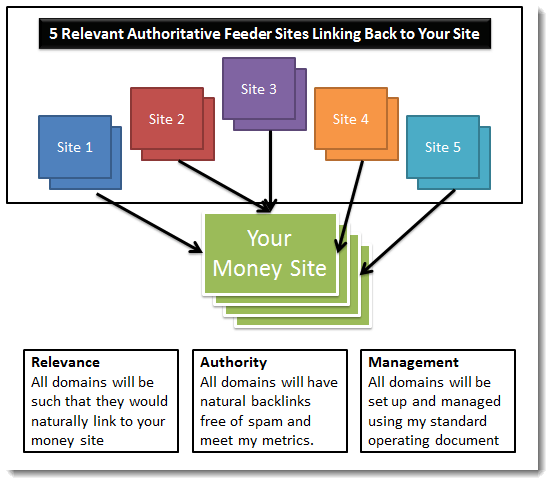 Private Blog Networks. It is possible you may see these as you recreate your competitor's link profile, and this is especially the case in highly competitive niches. Essentially, a private blog network consists of blogs that the site owner >himself owns, and created in order to get backlinks to his own money sites.
I will eventually create on how to build your own private blog network. Take note that this is a technique that is highly frowned on by Google. For the most part, if you're doing this — you've underestimated the amount of work, and the amount of risk involved. You certainly do not want to build a private blog network without a proper road map. Taking the wrong path will lead to penalties and reduced rankings. Still, this guide is about duplicating your competitor's backlink profile. Stay tuned for further guides on how to get your own high quality, relevant expired domains super cheap so you can build your own PBN.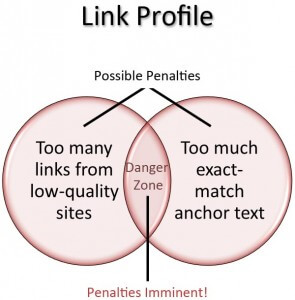 Spam. Even today, spam can rank a site. If you see spam, I would recommend avoiding duplicating that. Spam (from stuff like extremely low quality comments, and other link types you find that can be built from link building tools, such as GSA SER or Xrumer), do not provide a very strong ranking signal, as much as they provide negative ranking signals. You may find that they didn't even build the spam, someone else might have done that to them in order to reduce their rankings with negative SEO. This is one type of link I would recommend not duplicating. Replace it instead with other higher quality links.
Offer something of value, and make friends in your niche. If you see a juicy link on a particular website,you can get a backlink there as well. You may have to get creative, think outside the box, and come up with a toolset of cool things to offer in exchange for a link. The cheapest, of course, is to make a friend. Friends link to friends, for free. Knowledge is a powerful bartering tool. Share what you know on how to rank in Google. Offer to make some high quality guest blog posts.
Create a directory resource for the industry, and link to them from it. Ask for their permission first, that draws their attention to you wanting to link to them, and makes establishing a relationship easier. You may have found out that your competitor paid cash for their link, in which case you may need to decide whether you wish to do the same.