Link Building
How to Build Links with Infographics – Lists of Infographic Submission Sites
---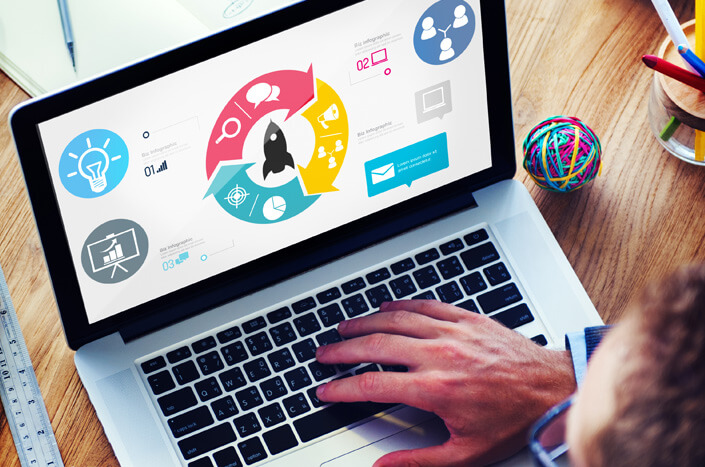 I think we've all heard of using Infographics for building links. If you've never done this before, you may consider it a little like I did — sure, Infographics may do well, but it's a lot of work to build one. After it's built, it's a lot of work reaching out, trying to get other people to link to it. In the end, with all the outreach and labor and investment in creating an infographic, it may not be worth the time to do that as oppose to other link building opportunities.
While that's all true, regarding how much work and investment it can be to create an infographic (or IG), you should also take into consideration that there are established avenues for sharing infographics that make the "gaining links" part of the equation much easier. In other words, if you build the IG, you're virtually guaranteed links because of the places you can submit the infographic to.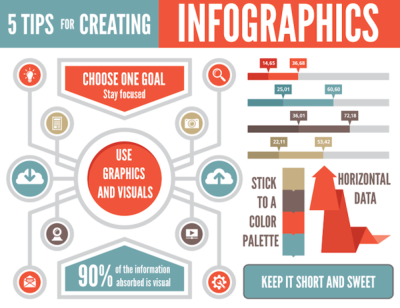 This is a little like article marketing used to be, where there were many established article directories which would accept your piece of content. Consider this nearly the same, except instead of submitting an article, we're submitting an IG. These submissions are guaranteed links to your site from various high PR, and highly trusted infographic sites.
We know that article directories took a huge hit. This was largely because the quality of articles were lower quality and provided little of value. It was virtually impossible to find a quality article on any AD when Google finally pulled the plug on their effectiveness as links. While the potential for being spammed also exists with infographics, the situation is not quite the same.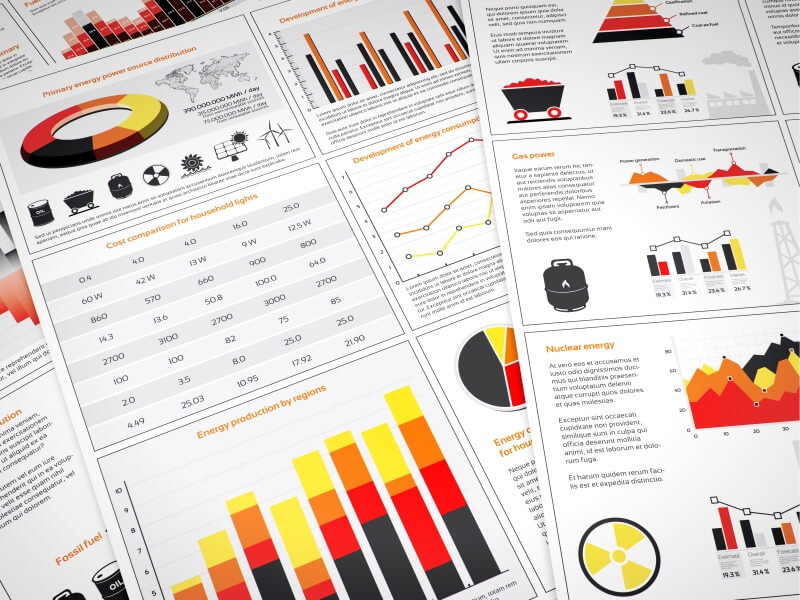 Good infographics are used on people's websites, if they are higher quality. You will find many people linking to your quality infographics, from reputable sites. Compare that to the fact that quality sites typically did not use lower quality articles from directories.
An infographic is more easily shared. On Pinterest and InstaGram, great infographics will be liked and copied, resulting in many links to your site. They are easily shared on Facebook and Twitter. Because IGs take complex information and organize it in a way that people more easily understand, it is far more likely to be shared.
Infographics engage audiences at a higher level. We are visual creatures by nature, and understand information more easily when it is broken down into graphic elements. These are many of the reasons a quality infographic will naturally gain links.
Thus far, we've talked about the natural sharing and buzz that would be generated from an IG — but you probably realized that already. There's a significant amount of outreach necessary to promote in such a way, in order to get an IG to go viral. Again, it's a great idea, but a lot of work. There's something else you should consider, before you write IG's off.
There are literally hundreds of places where you can upload infographics online, in order to receive a backlink to your site. These sites have pagerank. Infographics are the 2015 and beyond version of article submissions. Below are resources for where to post your them, with my review.
Infographics Online 100 Submission Sites This is a good list, however you should keep in mind that many of the links there may not be applicable to your project. For example, they link to Flowingdata as #2 — IMO that site doesn't take the typical IG. The second listing is Mashable — while that would be great to get an infographic on there, you need to pitch a story centered around social media, current events, etc — this isn't an auto-acceptance thing. As you go further down the list, you get more into the auto-accept links I was mentioning above.
Modern Marketing Top 20 List This is another good list, with a higher percentage of sites that automatically accept your submissions.
Cool List from Cool Info Graphics This is yet another excellent list that contains many sites not included in the above links. I counted 128 links in his list. Certainly, there are many opportunities there to get links to your site.
Hard To Earn Links Are Worth More
So far, I've mentioned that IG can be an easy way to get links. While that's true, sometimes — those harder to get links are very valuable. What are you willing to do to get a cherry link from a perfectly relevant, popular site — one that is likely to not only give you a great rankings boost from their link juice, but also send you traffic because of their popularity?
Outreach can be difficult. I've recommended before that building relationships with the leaders in your niche is an excellent way of getting quality, relevant links to your site. The challenge can be how to get them to link to your site, when your relationship is new and you don't know them very well.
One excellent tactic, is to take a piece of information they provide, and make it better by visualizing it into an infographic. By taking one of their best pieces of content, and sorting it out visually — and piecing it together into an infographic, you can create a piece of content they would love to share with all their members. Consider offering it to them exclusively, to post on their site and to market with it! They'll send a link back to your site.
I know many of you will think that's too much work for one link. Consider, however, that you would be building an extremely powerful piece of content that is certain to be shared far and wide, based on the popularity of that person's site. Their page will build an incredible amount of backlinks to it, and if that page also links to your site — you will enjoy a great amount of link juice flowing through to your site.
Furthermore, this is a great way to establish a relationship with a leader in your niche. By giving them an awesome piece of content for their site — you build a solid relationship with them, which will likely lead to many more links as time goes on.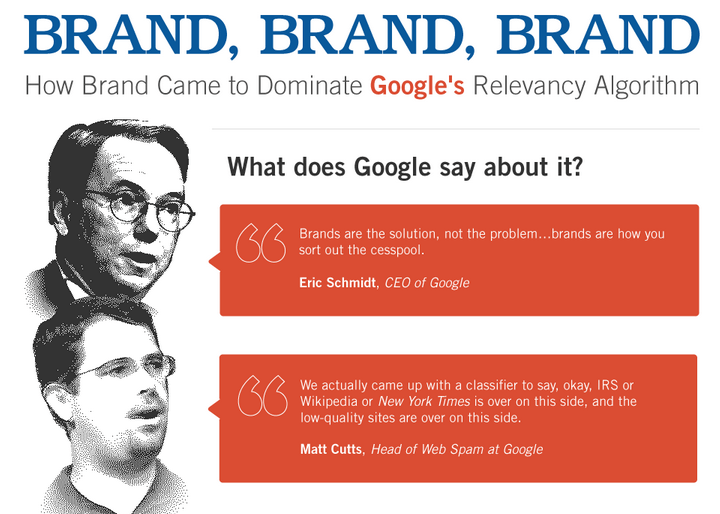 Lastly, this is an excellent branding option. Though the content is featured on their site, you can include your own branding inside the infographic. This increases your brand awareness. That will result in people searching for who you are — and that "brand searching" user metric will increase your brand-worthiness in Google's eyes.
You can build great content, but there is no guarantee people will link to it. By building a little great content for others, you can ensure that high quality link from a niche leader. This is the same concept of guest blog posting, only instead of a guest blog post — it's an infographic. Consider it a far higher quality version of guest blog posting.