This is the final page of our top 20 ranking factors that are based on links. On the previous page, we discussed getting links from a diversity of sources, varying your link types, getting a perfect speed of links to your site, using keywords in proximity to your links and getting contextual placement of links, getting links that are relevant and avoiding bad neighborhoods. Below, we continue with point #14.
Quality of Social Links – Author Rank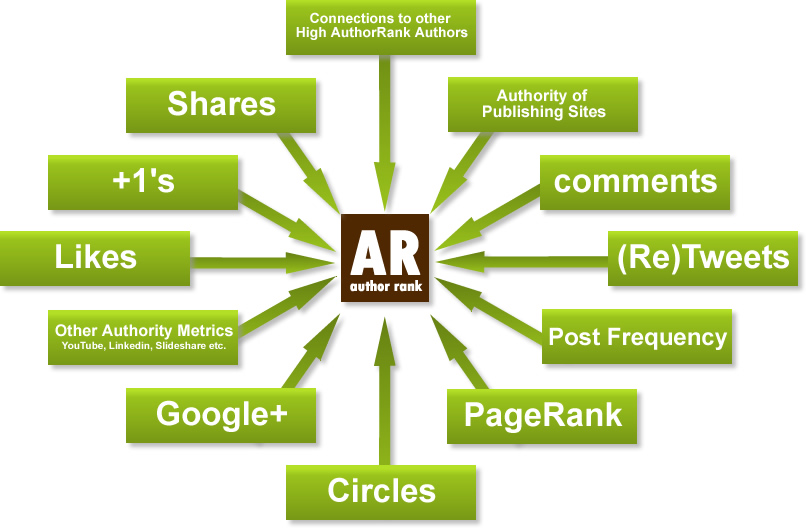 Google is striving to know who every author of content is. Eric Schmidt has been quoted as saying:
Within search results, information tied to verified online profiles will be ranked higher than content without such verification, which will result in most users naturally clicking on the top (verified) results. The true cost of remaining anonymous, then, might be irrelevance.
In this particular instance, he's talking about how content of verified authors will rank better. However, this is a ranking factor list based on links, so here I would make the point that if an author is verified, then their links will carry more weight. Your goal, therefore, should be to get links from verified authors. In particular, links from Facebook, Twitter, Google+, LinkedIn, InstaGram and Pinterest would carry extra weight if they come from a social account that is popular and well linked to.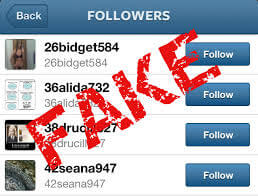 Understanding the extra weight that authors receive by becoming popular and well linked to, it becomes extremely powerful to get a large number of shares, tweets with a link, and retweets with a link, when those accounts are real. Let me emphasize that there won't be much "author rank" flowing around in a bunch of fake online personas. Therefore, be cautious about buying retweet packages, or shares, that involve "200 shares", etc. Instead, you want to do something like produce great content that naturally receives shares and tweets.
Links From Volume of Unique IPs and Different Class-C IPs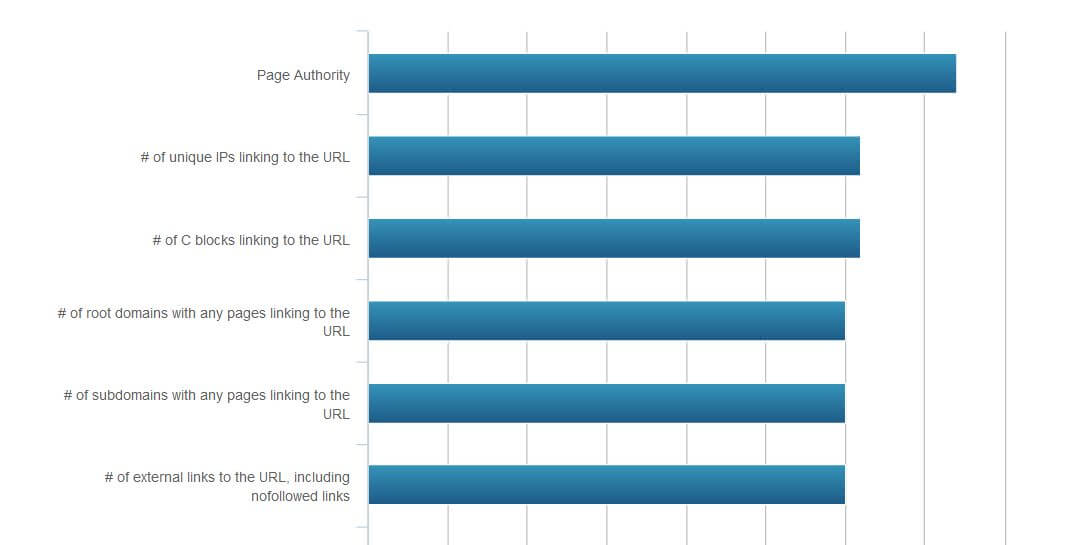 This is a factor that has a strong correlation with higher rankings. The idea is that, the more links from different IP addresses you receive, the harder that would be for an individual to fake — so they must be real links. Moz did a correlation study that examined this (among other factors). What they found was that, as a page ranks, the number of unique IP address, and the number of unique class-C blocks that link to that page were the second and third highest ranking factors, beneath Moz's "page authority" (which, likely, was directly influenced by the number of IPs and number of class-C's pointing to their test pages).
Links From Volume of Domains
Quality of course is important, but so is quantity. Continuing that Moz correlation study mentioned above, the fourth highest ranking factor was the quantity of root domains that link to a website. Fifth was number of subdomains. I would suggest that, as best as you can, go for volume of links. However, this may not be necessary according to your niche. It's possible to rank with fewer, higher quality links (again, depending on niche). The higher correlation with volume of linking domains and higher rankings most likely do not apply to spam-ranked websites. One can only assume that Moz was testing the rankings of legitimate sites with legitimate links.
Therefore, if you have a method of generating links that occurs from activities such as building great content, chances are this metric would apply to you, beneficially. However, those who are spamming their websites with junky links are likely not receiving the benefits suggested by this correlation study.
Total Volume of Links
Volume of backlinks comes in at #6 for page-based ranking boost generated from links. Again, no surprise here, everyone knows that the more links you have, the better you rank. Don't assume that this correlation applies to sites that have a high volume of links based on spam. Get the highest volume of links you can get that do not trigger Google's spam detection, and you will rank highly in Google.
Link Spam, and Links From Content Designated Spam
There are two different concepts here, spammy links like comment spam, and links from lower quality content that Google determines is not diverse enough, like badly spun or rewritten content. Google will filter your content from the SERPs if your links are classified as one of these types. Google has filed patents for evaluating social posts, and other types of user generated content, to see whether it is spam based on various factors such as where it is linking, and whether the content of the comment is unique enough. Google has a "diversity filter" that it uses to discount links from free blogs, forums, comments and other types of user generated content, where Google's "diversity filter" is triggered by content that doesn't say anything new — that makes all the same points other articles on the internet make.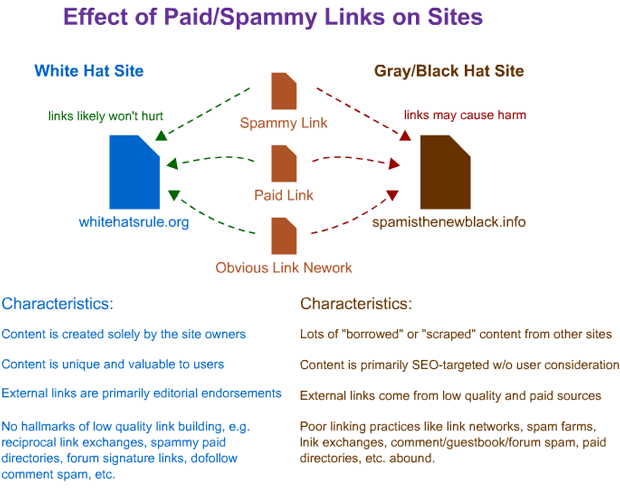 Links from badly spun content, or links from content that is simply a re-written article that makes all the same points, and introduces nothing new, will get filtered from the SERPs based on this diversity filter. Links from this content will not count for your rankings. This involves links generated from spam tools such as GSA SER, Xrumer, SE Nuke and other software that rely on posting low quality article spins.
The patents discuss using these tools with social networks, so every low quality spun comment or duplicate comment on various social media is also being filtered by Google's diversity filter, and not transfering author rank through the links.
Links From Template Boilerplate
Recent Google patents discuss devaluing links that are found in boilerplate areas of a site's template. This means that links found in the menu system (to external websites), or sidebar, or footer can all be considered redundant, discarded and probably there is a penalty associated with these types of links. Google makes an assumption that these links are meant to manipulate the search results. Penalties often accompany site-wide links from external websites.
However, I have noticed recently that Google has given weight to blogroll links from a trusted blog source, that linked with the exact name of my brand, to my money site. It helped me solidify my brand from page 2 to a #1 ranking. This site has been around a long while, and it was a true earned link (given freely, I didn't ask for it), it was of a brand, and this site happened to outlink to another 50+ high quality sites in their blogroll. I can only say that Google can detect, by algorithm, whether sitewide template links are beneficial or detrimental based on whether they're natural and high quality, or whether the intent is to manipulate the SERPs. Therefore, if you happen to get a natural looking link like this, don't fight it or worry about disavowing it. Natural links that happen based on the decision of the site owner to link to a quality resource are always welcome.
Google often talks of its "200 ranking factors", when speaking of how complex and inclusive their algorithm is. This article on 20 ranking factors that are link based is my stab at identifying all of the factors Google looks at when ranking a site. I will continue with other articles that feature other ranking factors (not link-based). I hope you enjoyed this tutorial and that it helps you build a more solid link portfolio for your money site!